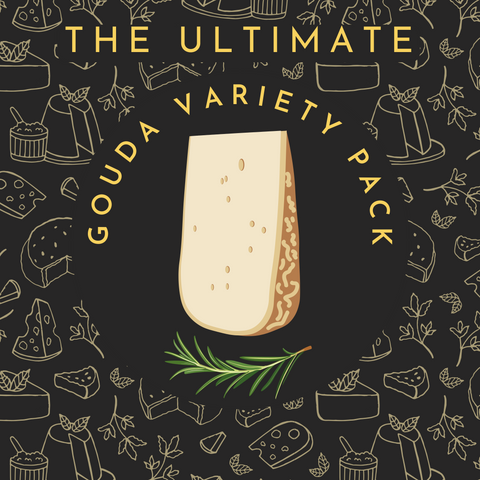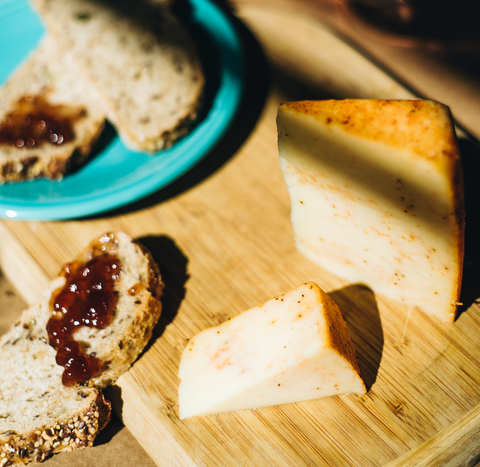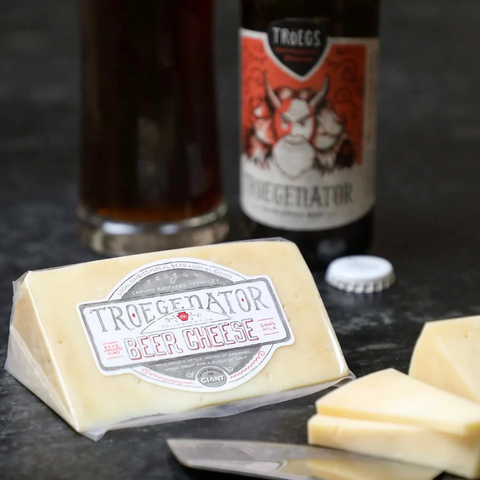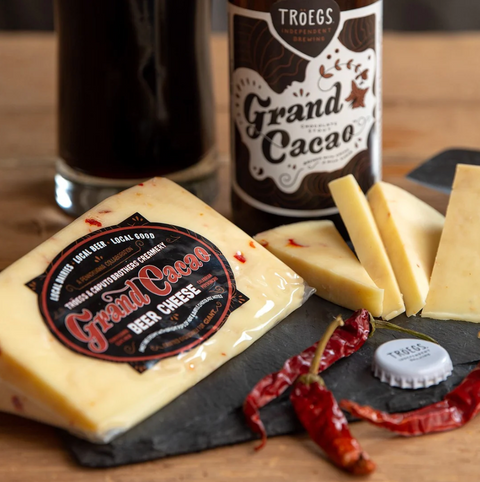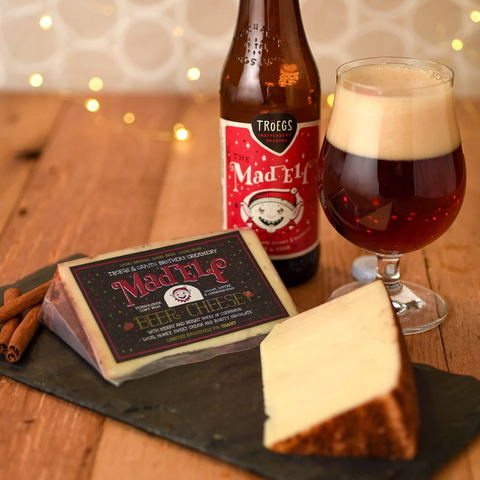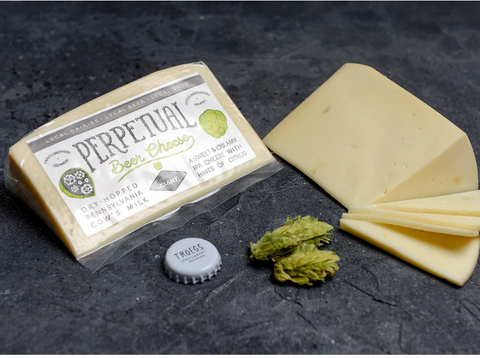 Caputo Brothers Creamery
The Ultimate Gouda Variety Pack
Show more
Introducing our new ULTIMATE Gouda Variety Pack!!  The largest assortment of some favorites from our Gouda-style cheese collection! Featuring our beer cheeses created in collaboration with Tröegs Independent Brewing Company, plus some of our most popular Gouda creations! This variety pack contains:
LIMITED EDITION Smoked Big Hill Ciderworks Mulled Cider Gouda
Perfect for the cheese lover or foodie in your life, or great to keep around for entertaining through the holidays!  It's also a great thank you for clients, employees or team members!  
While you may think of Gouda and picture the red wax-coated form in the supermarket, the term "Gouda" refers more to the style of cheesemaking than the actual cheese.  This is a "washed curd" cheese, where the curds are washed with water (or in the case of our beer cheeses - beer!). This helps remove extra lactose, resulting in a sweeter and more mild cheese. The curds are then pressed into a round mold and brined for several days before spending a few weeks in our aging cave.