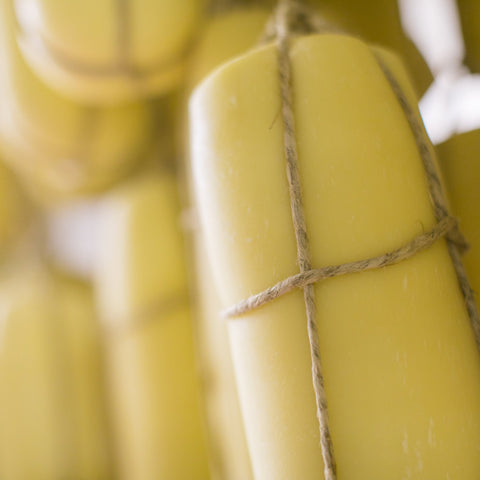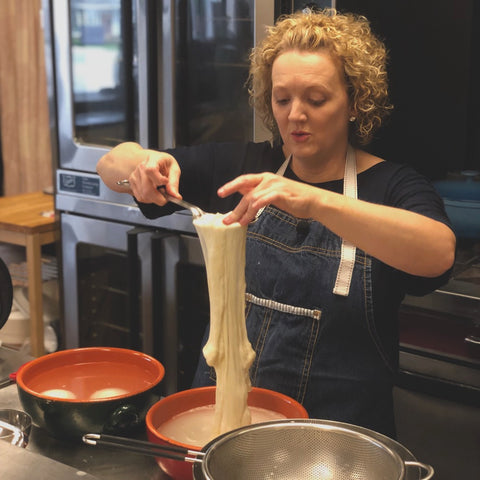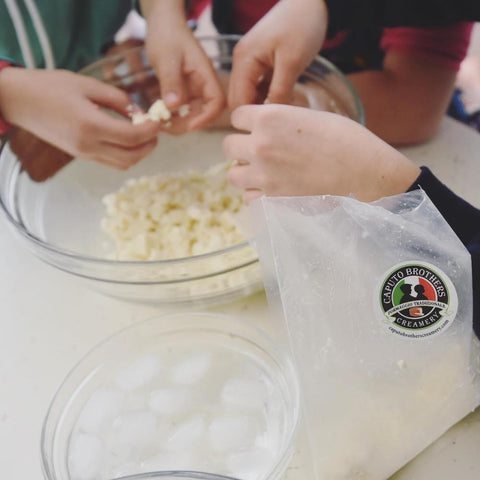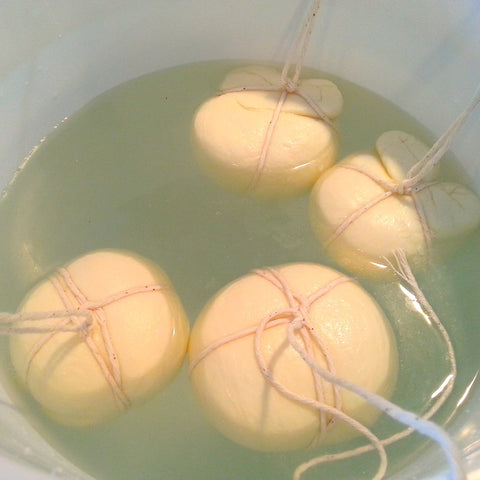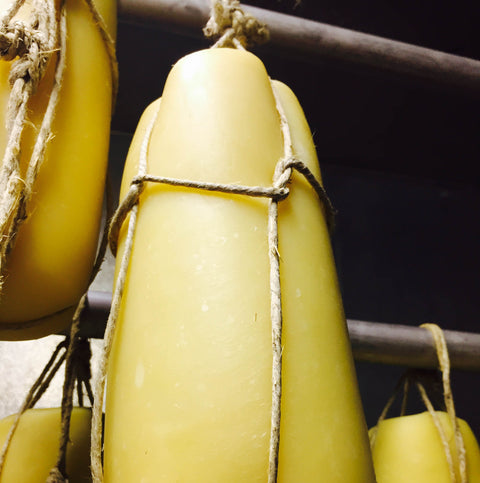 Caputo Brothers Creamery
Virtual Provolone Class
Show more
Click here for FAQ & How it Works. 
Sending as a gift?  Click here to download or print a Gift Letter!
A new Virtual Class for AGED cheese!! 
Stretch along with Caputo Brothers Creamery owner Rynn Caputo and learn how to create and age your own Provolone at home!  
Did you know that in Italian, the word Provolone means "big Provola?" And that Provola translates to "aged mozzarella?" That's right - Provolone literally means "big, aged mozzarella!"  It is a pasta filata (stretched curd) cheese, but it must be brined and aged prior to eating.  Age just a few weeks for a mild, softer cheese or longer for a sharper cheese with a little more bite!
In just a few steps our class will teach you how to create you own form of provolone for aging!
Your Virtual Class experience includes:
Our handmade, cultured provolone curd, shipped frozen (please freeze upon arrival). 1lb. for the 1-Pack, two 1lb. packs for the 2-Pack. Curd can be stored in the freezer for up to a year!

Emailed to you:

Instructions on what you'll need at home for the class (kitchen string, salt, spoon, bowls, etc.)

Link to a password-protected page of our website with your on-demand class to enjoy a cheese lesson and step-by-step instruction with cheesemaking expert Rynn Caputo!
Once you receive your kit, access the website at your leisure and enjoy your class!  Please visit the FAQ/How it Works page for more information.
 Please be sure to select the check box underneath Email during checkout that says "Keep me up to date on news and exclusive offers." You can unsubscribe at any time after receiving your class instructions!
Additional Information:
Handmade by cheesemakers trained in Italy in the traditional style, without the use of vinegar or citric acid - all our cheeses are naturally cultured (fermented).

All products are made with milk from Animal Welfare-Approved local, family-owned PA dairy farms that provide access to pasture and non-GMO feed.

You will be stretching the same cheese curds that are used to make aged cheeses at our creamery.

Your purchase helps us in our mission to pay our dairies a premium for the milk they produce to create a more sustainable local dairy economy and do our part to battle the current dairy crisis.

All kits are shipped via FedEx anywhere in the United States (sorry, no P.O. Boxes). See FAQ section for additional details.
If you have a group of 10 or more people and are interested in a private class, please contact info@caputobrotherscreamery.com