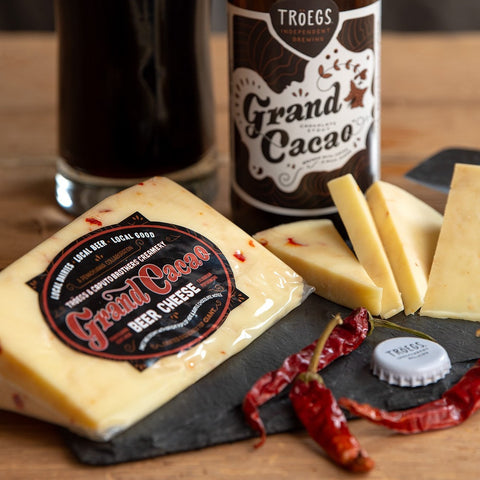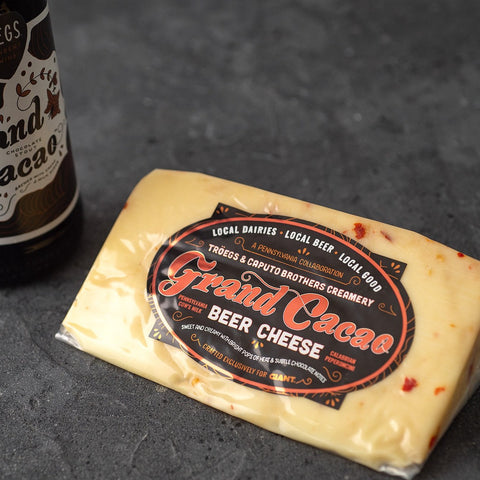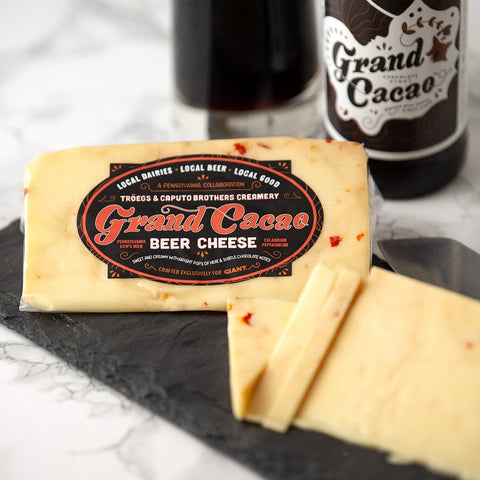 Caputo Brothers Creamery
Grand Cacao Beer Cheese
Show more
Local dairies, local beer, local good. 
Another collaboration with Tröegs Independent Brewing Company, the Grand Cacao Beer Cheese has been crafted with milk from small Pennsylvania dairy farms and Tröegs' Grand Cacao, their new chocolate stout.
The combination of caramel and chocolate malts lays down a deep, rich backbone in this beer. Cold-steeping on Peruvian cacao nibs doubles down on the complex depth of flavor, and natural vanilla helps amplify the chocolate notes. A shot of milk sugar adds sweetness and a deliciously creamy texture.
For the Beer Cheese, we've layered in just a hint of Calabrian peperoncino for a subtle warmth that compliments these chocolate notes. We think it will be a new favorite!
Uses & Pairings: Great paired with Grand Cacao beer of course! On a charcuterie board this cheese will pair well with pork salumi and fruits like strawberries, or would be great in a pork belly sandwich!
(Note: 1lb. selection may be made up of 2-3 pieces)