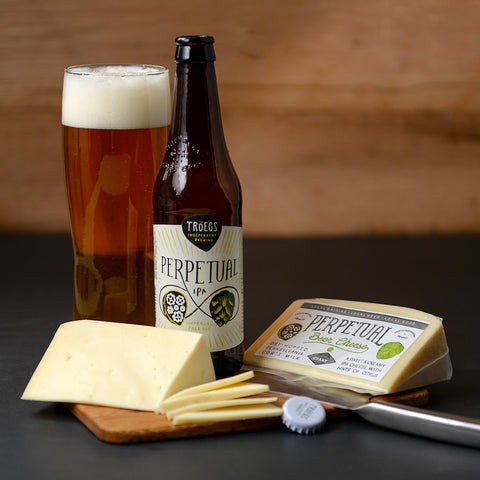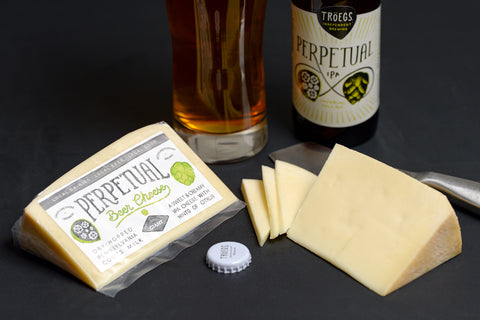 Caputo Brothers Creamery
Perpetual IPA Beer Cheese
Show more
Local dairies, local beer, local good. 
Perpetual IPA Beer Cheese, the second entry in our Beer Cheese series, has been crafted with milk from small Pennsylvania dairy farms and Tröegs Independent Brewing's dry-hopped Perpetual IPA. A slightly sweet pale ale with notes of citrus, pine, and subtle toasted grains.  
This semi-firm cheese is truly a one-of-a-kind.  We start by "dry hopping" the milk with Citra hops to impart their signature flavor and aroma before the cheesemaking process begins. After the cheese is formed, it heads into our beer brine for a few days before spending about a month in our aging cave. The wheels are then bathed in Tröeg's Perpetual IPA a few times a week.  
This cheese tastes of supple creaminess with light notes of citrus and tropical fruits…you will have to ask yourself if you are eating a cheese, drinking a beer, or both.
Hop heads rejoice!
(Note: 1lb. selection may be made up of 2-3 pieces)