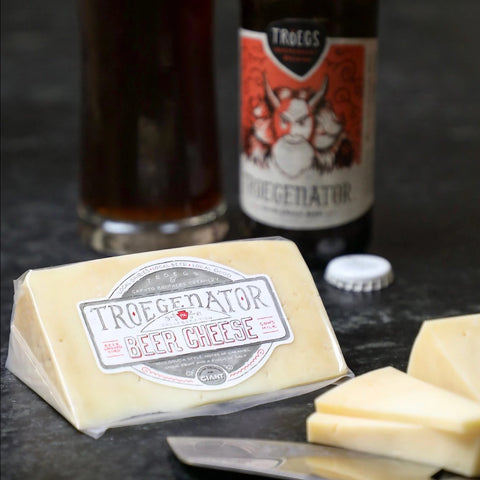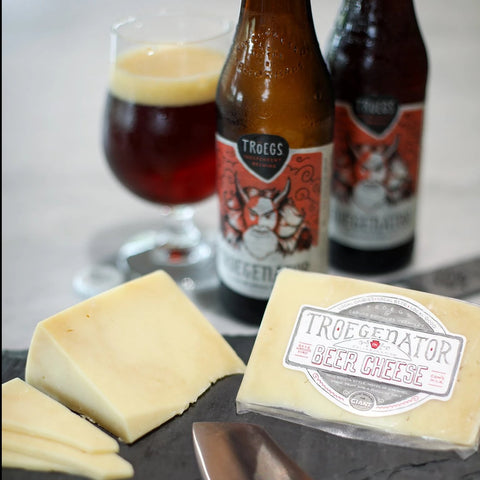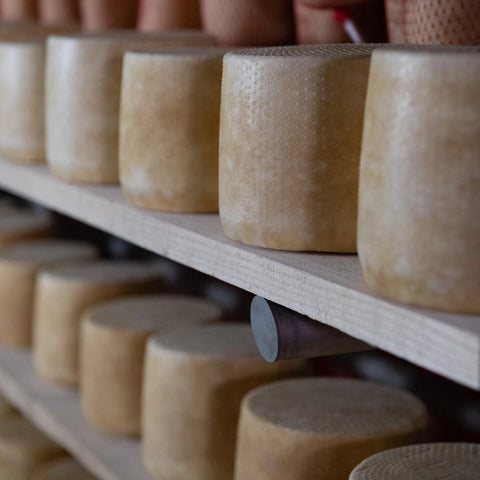 Caputo Brothers Creamery
Troegenator Beer Cheese
Show more
The Cheese
Local dairies, local beer, local good. 
Troegenator Beer Cheese, our first in the Beer Cheese series, has been crafted with milk fresh from small Pennsylvania dairy farms and Tröegs Brewing's legendary Troegenator Double Bock. Slightly sweet with notes of caramel, stone fruit, and a pinch of salt.  So far, the collaboration has helped keep the barn doors open at two family-owned dairies!
Troegenator Beer Cheese is a gouda-style cheese that's washed in gallons upon gallons of Troegenator, a double bock beer from our friends at Tröegs Brewing Co. in Hershey.
As soon as you crack open this cheese, you're immediately hit with the smell and sight of beer. Troegenator's dark color and toasted grain aroma blend with the fat in our cheese to make for a taste comparable to salted caramel popcorn. Be warned, this cheese is dangerously good.
The Story
If you happen to spend any time on our website or plant in Spring Grove, you'll learn quickly that we're all about supporting our local farms. You may have also picked up that we make Italian-style cheese. So what compelled us to break tradition and go gouda?
GIANT Food Stores first approached us and Tröegs with a desire to collaborate and make a cheese that would stock shelves in not just a small handful of GIANT stores, but in ALL of them. While we're all about true Italian representation, an opportunity to sell literal tons of cheese comes with the opportunity to buy tons of milk from local farms. Plus we get to work with beer! How could we say no?
(Note: 1lb. selection may be made up of 2-3 pieces)