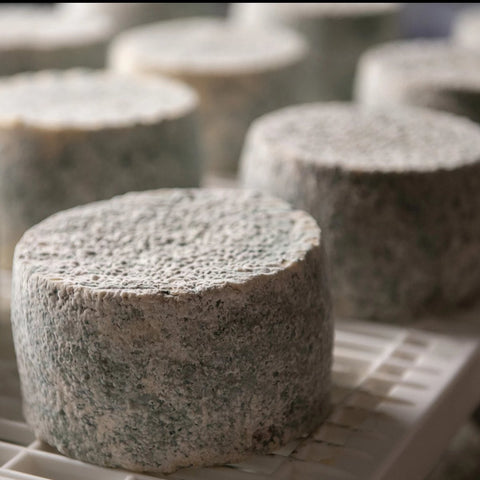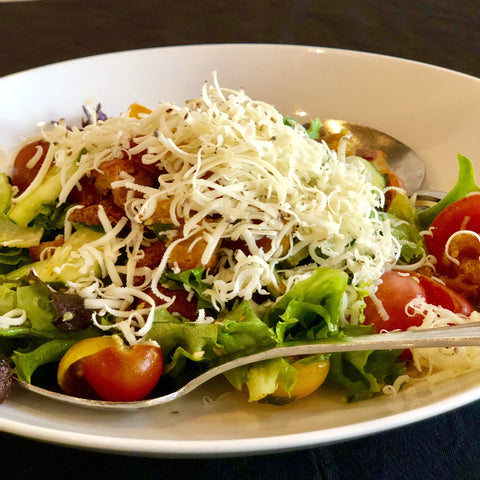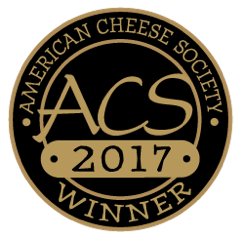 Caputo Brothers Creamery
Vecchio (Ricotta Salata)
Show more
1st Place Winner! in 2017 - American Cheese Society - "Traditional Regional Italian Cheese"
Our Ricotta Salata, or Vecchio, begins with our whey-based ricotta that's pressed, salted, and aged for at least six weeks (vecchio means old). Members of our cheese team keep a watchful eye over the forms, carefully monitoring the cheese over time, and taking the necessary steps to ensure proper rind development for every single wheel. You won't find ricotta this well-tended anywhere else!
A fresh cheese can say quite a bit about the milk it comes from, but an aged cheese can say even more. Thanks to our local milk, this aged cheese has a fair amount to brag about. Higher in moisture than traditional Ricotta Salata to achieve its rind (typically not seen outside of southern Sicily), yet firm in texture, Vecchio is a cheese that's salty with a dash of sweet, custardy in aroma, and topped by a uniquely funky blue rind that adds an array of complex earthy notes.
Often a substitute for Parmigiano Reggiano in parts of Southern Italy, this cheese is perfect for pasta filling, topping, grating, slicing… well, for everything if we're being honest. Shred it over fresh tomatoes with balsamic and basil, top off your morning eggs, or place it on a cheeseboard next to a jar of honey at your next party! No matter what, this cheese is a must-have in your cooking arsenal.
Approximately a 1 lb. piece.